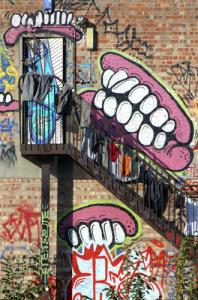 December 16th, 2009 - London,
Everyman Art Exhibition


Private View Wednesday 16th December 2009 17:30-19:30


Providence Row would like to invite you to its annual art exhibition, featuring work from the Providence Row Art Group.


Featuring the work of Jez C Self and others. The artists will be present at the exhibition.


Providence Row is a charity that provides support and hope to homeless people in Tower Hamlets and the City of London.
The exhibition showcases work by clients that attend our longstanding creative workshops, using paint, film, photography and installation.


RSVP: dkulkarni@providencerow.org.uk or jezcself@hotmail.com


Providence Row Satellite Center,
41 Spelman Street,
London,
E1 5LQ.